Biography
Joel Samberg is an author, editor, advertising and public relations copywriter, journalist and playwright in Connecticut. He began writing professionally at the age of 17 as a stringer for his hometown newspaper, The Westbury Times, and continued as a student journalist at Hofstra University, from which he graduated in 1979 with a degree in communication arts.
He began his career later that year as an assistant editor on a video industry trade magazine, followed by a similar position on a photo industry trade magazine. He then moved into marketing communications for such firms as Bozell & Jacobs Public Relations, for which he was an account executive, Olympus, as public relations manager, and Agfa, for which he served as employee and corporate communications manager for 12 years.
In 2003, Joel became a full-time freelance marketing communications writer, and a regional journalist. As a copywriter he has written many successful websites, direct mail brochures, ads, press releases and case studies for clients in industries ranging from retirement communities and digital product manufacturers to publishers and insurance companies. As a journalist his features, essays, columns and trade articles have appeared in many publications, including Hartford Magazine, The New York Times, New Jersey Savvy Living Magazine, Mobility Magazine, Dramatics Magazine and many others.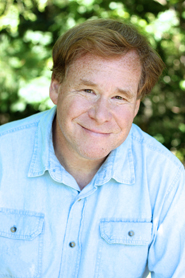 Photo by Megan Gagliardi.
Joel is the author of several nonfiction books, including 2015's "Some Kind of Lonely Clown: The Music, Memory, and Melancholy Lives of Karen Carpenter," and a biography of his grandfather, a noted novelty songwriter. On behalf of his books, Joel has appeared at more than three dozen film festivals, book fairs and community centers coast to coast, as well as on several radio and cable TV shows. He has also published several nonfiction Kindle books, the first of which was a comic retelling of his New Jersey-to-Connecticut relocation nightmare.
Several of Joel's short plays have been performed on stage, including "Six Tens from a Fifty," produced by the Love Creek Theatre Company in New York City, and "The Ballad of Bobby Blue," which debuted at the Phoenix Stage Company in Naugatuck, CT.